Idea to app in minutes
Discover the magic of low code Android & iOS mobile app creator tool
Develop Android & iOS apps in a jiffy without writing a single line of code, using our react-native development platform. OREOPS low code enables you to take full control of your mobile app!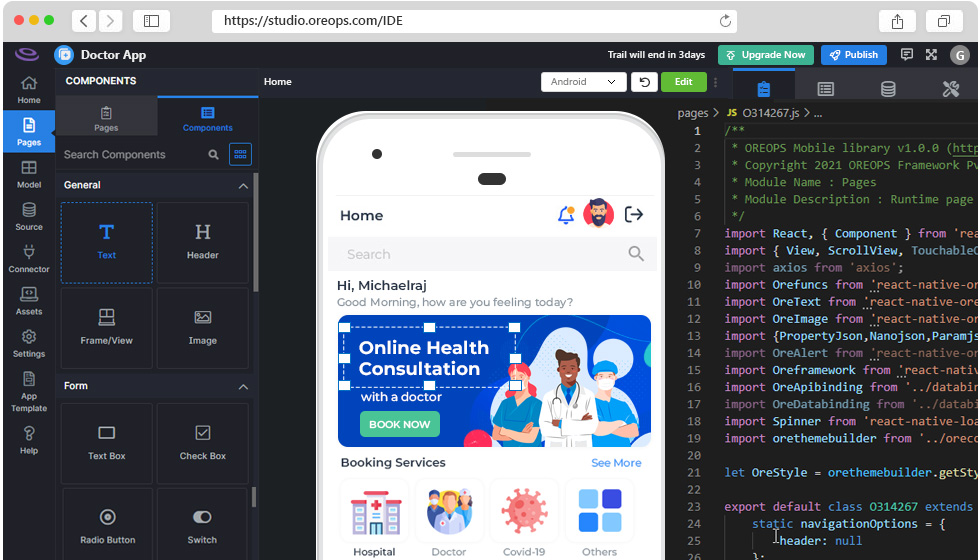 Why OREOPS?
One-of-a-kind low code Android & iOS app development platform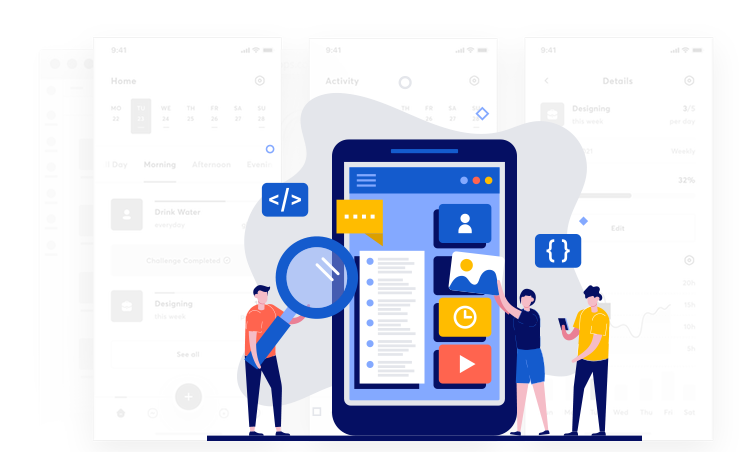 01.
Have a wireframe in mind?
Strain no more! Choose a template, set a theme and get started.
Get Started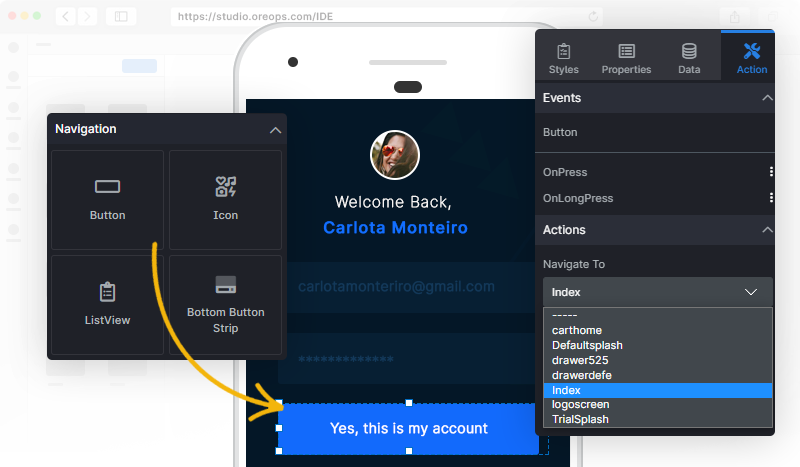 02.
Start designing your app!
Create app pages using drag & drop components, connectors and models.
Get Started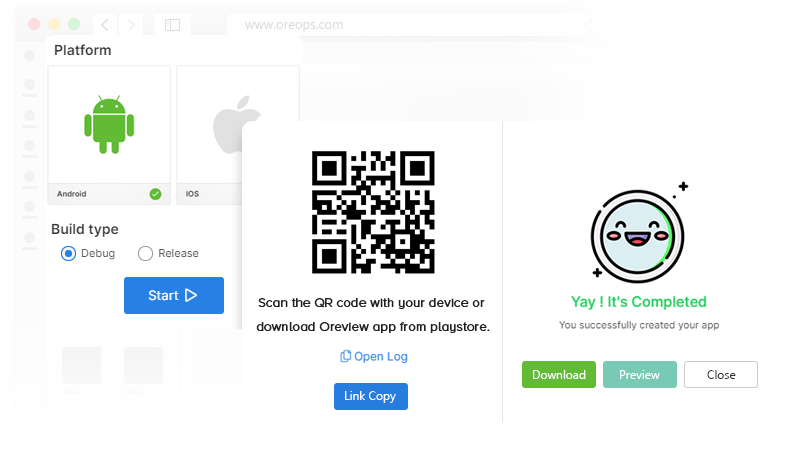 03.
Get your app build ready!
Deploy your mobile app in the marketplace and source to be on your own.
Get Started
Features of OREOPS
Developing a mobile app is not rocket science anymore. In fact, we are set out to try and make the rocket sciences easier too with the best use of technology!
Mobile Components
Configure models for text, images, videos, lists, buttons, etc. for your app pages
Emails & Notifications
Set triggers to send notifications & reminders via different communication channels
App Pages
Create app pages in a click and simply drag and drop components you need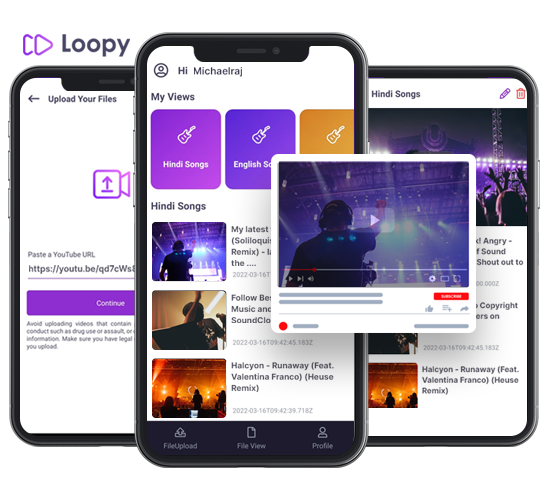 SmartCode
Unique OREOPS SmartCode lets you just design your app with limited or no coding knowledge
API Integration
Integrate your app with legacy systems or third-party applications for easy data access
Files and Media
OREOPS Asset Manager ensures a simple upload of docs including Js files for effective use